iUNIK
[iUNIK] Propolis Vitamin Eye Cream For Eye & Face 30ml
ABOUT BRAND:
IUNIK
Korean beauty brand 
iUNIK
 prides itself on using only hypoallergenic ingredients for all its skin care products. Its name is an acronym for "Ideal Unique Natural Ingredients Knowhow," representing the brand's goal of providing the best skin care solutions through continuous innovation and research. 
iUNIK
 makes all its products in Korea, including its bestselling Rose Galactomyces Synergy Serum, Propolis Vitamin Synergy Serum and Beta-Glucan Daily Moisture Cream. 
COCOMO
 is an authorized retailer of 
iUNIK
.


[iUNIK] Propolis Vitamin Eye Cream For Eye & Face 30ml

iUnik Propolis Vitamin Eye Cream for Eye and Face is quite unique as its name hints at. The features that set it apart are its natural non-toxic and safe ingredients and antiseptic property. iUnik Propolis Vitamin Eye Cream for Eye and Face is essentially an anti-ageing product. With a silky smooth texture, it is designed to tend to the fragile skin around the eyes. It is light enough to be used on the entire face without smudging the makeup. iUnik Propolis Vitamin Eye Cream for Eye and Face is your secret weapon against wrinkles, dark circles and fine lines. Use it routinely for that confident look or even on those occasions when your skin craves for that special care.

Intensive Wrinkle Care 
Advanced Anti-Aging 
Improve Elasticity 
Propolis Extract 40.5% 
Hippophae Rhamnoides Fruit Extract 9.2% 
Hydroxydecyl Ubiquinone 300 ppm
Easily to Maintain Skin Elasticity
This anti-aging wrinkle care cream is applied to the eyes and face. It contains Propolis extract and Hippophae Rhamnoides Fruit Extract to improve elasticity, brighten the complexion, and improve fine lines. 
Available in 30ml

Multi care Eye Cream

Multiple anti-aging eye cream, it can be used on the eyes and the entire face
iUNIK Propolis Vitamin Eye Cream is an intensive cream designed to increase skin elasticity, smoothen skin, reduce s and fine lines, and create a naturally radiant skin.
Formulated with Propolis Extract 40.5%, "Vitamin Fruit" Extract 9.2%, and Hydroxydecyl Ubiquinone (Idebenone) 300ppm
Does not contain 20 hazardous or potentially hazardous ingredients--All ingredients are safe and natural.
Hippophae Rhamnoides Fruit Extract (Vitamin Fruit) is packed with Vitamin A, B1, B2, and E. Idebenone is one of the most powerful antioxidants, packed with vitamin C.
Continued use of this intensive cream reduces signs of aging and s up your natural skin tone.
Frequency and Directions of Use:
For everyday use,
1. Follow the cleansing, toning and serum routine
2. Apply the required amount of the cream around the eye area and gently massage it in using the ring finger
3. When a little extra TLC is needed, massage the entire face with the cream evenly for a good moisturising effect. You will spot the difference immediately from the next day itself.
4. Ideally, use the cream both around the eyes and the face as directed for best results.
Key Ingredients
iUnik Propolis Vitamin Eye Cream for Eye and Face is distinct with plant based Propolis extract that bestows antimicrobial properties.
1. Rich in flavonoids, amino acids, minerals and various vitamins, Propolis nurtures, soothes and safeguards the delicate skin of the face effectively.
2. It also has HippophaeRhamnoides Fruit Extract which is abundant in vitamin C, about 12 times more than oranges. It also has vitamins A, B1, B2 and E. Apart from offering nourishment, these ingredients moisturise and also have astringent effect leaving the skin smooth and supple.
3. It is goodbye to dark circles around the eyes, thanks to Idebenone. Deemed as one of the most powerful antioxidants as by the American Dermatological Association, it has very potent anti-wrinkle properties that are 4 times more than vitamin C and 10 times as high as coenzyme Q. Niacinamide and Adenosine boost the anti-wrinkle effect and aid in lightening the skin naturally.

List of Ingredients
Propolis Extract (40.5%), Water, HippophaeRhamnoides Fruit Extract (0.2%), Butylene Glycol, Glycerin, Caprylic/Capric Triglyceride, Niacinamide, CetylEthylhexanoate, CetearylOlivate, Betaine, Glycosyl Trehalose, Camellia Japonica Seed Oil, Prunus AmygdalusDulcis (Sweet Almond) Oil, OleaEuropaea (Olive) Fruit Oil, Sodium Hyaluronate, Sodium AcrylatedHyaluronate, Hydrolyzed Hyaluronic Acid, SorbitanOlivate, Beta-Glucan, Lactobacillus/Rice Ferment, Lactobacillus/Ginseng Root Ferment Filtrate, Lactobacillus/Soybean Ferment Extract, Saccharomyces/Potato Extract Ferment Filtrate, Saccharomyces/CoixLacryma-Jobi Ma-yuen Seed Ferment Filtrate, Xanthan Gum, CentellaAsiatica Extract, Pentylene Glycol, GlycyrrhizaGlabra (Licorice) Root Extract, Polyglyceryl-10 Laurate, PolygonumCuspidatum Root Extract, ScutellariaBaicalensis Root Extract, Hydrogenated Starch Hydrolysate, 1,2-Hexanediol, Hydrogenated Lecithin, Caprylyl Glycol, Behenyl Alcohol, Cetearyl Alcohol, Ammonium Acryloyl/Dimethyltaurate/VP Copolymer, Polyglyceryl-3 Methylglucose, Distearate, Tromethamine, Acrylates/C10-30 Alkyl Acrylate Crosspolymer, Allantoin, Disodium EDTA, Citrus AurantiumBergamia (Bergamot) Fruit Oil, Ethylhexylglycerin, Adenosine, Hydroxydecyl Ubiquinone (300 ppm), AspalathusLinearis Extract, Caramel, Camellia Sinensis Leaf Extract, RosmarinusOfficinalis (Rosemary) Leaf Extract, ChamomillaRecutita (Matricaria) Flower Extract, Yucca Schidigera Root Extract, Commiphora Myrrha Resin Extract,PerillaFrutescens Leaf Extract, Copper Tripeptide-1, Acetyl/Hexapeptide-8, Limonene, Linalool
Note:
1.Ingredients subject to change at manufacturer's discretion. For the most complete and up-to-date list of ingredients, please refer to product packaging.
2.The outcome of this skin-care product projected here is general. Individual experience may vary depending on age, gender, skin-type, lifestyle, diet, other conditions and disorders.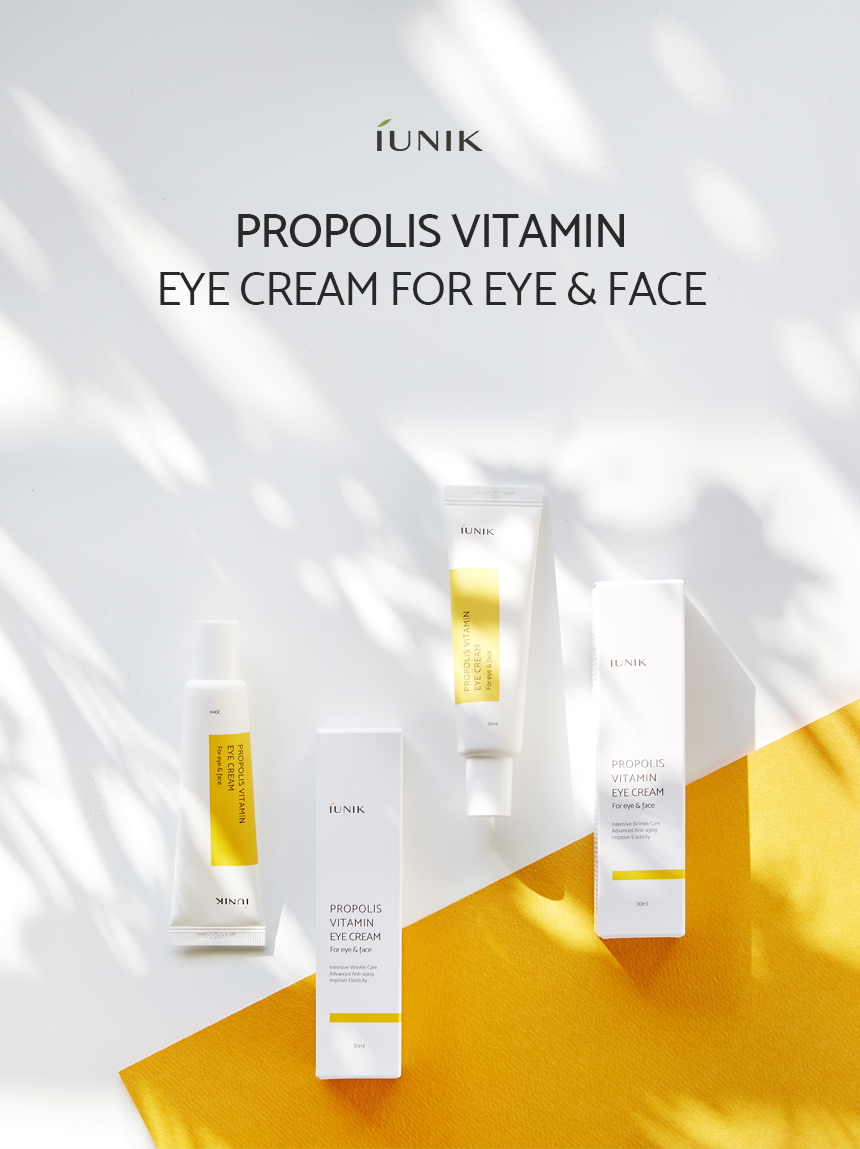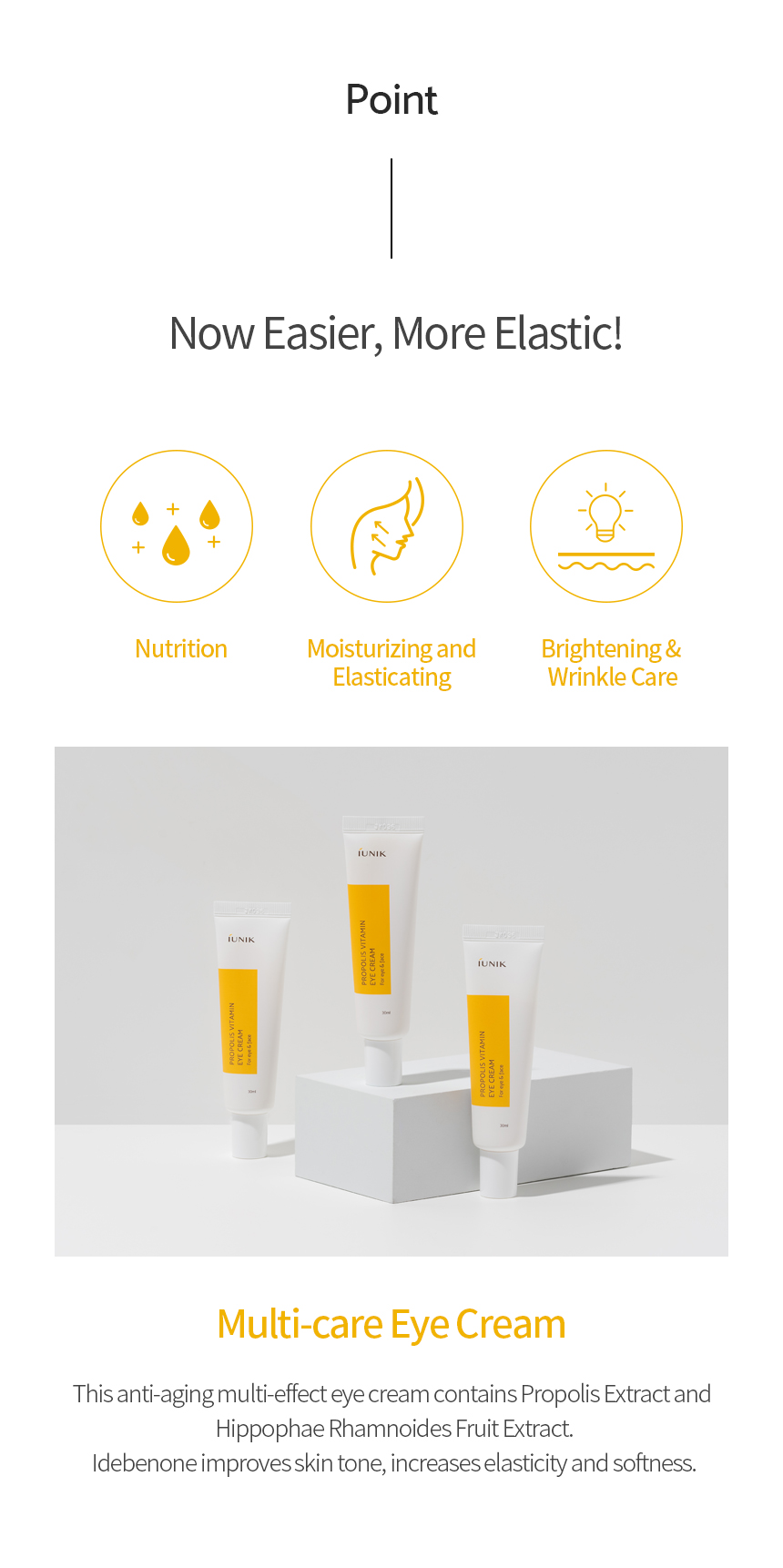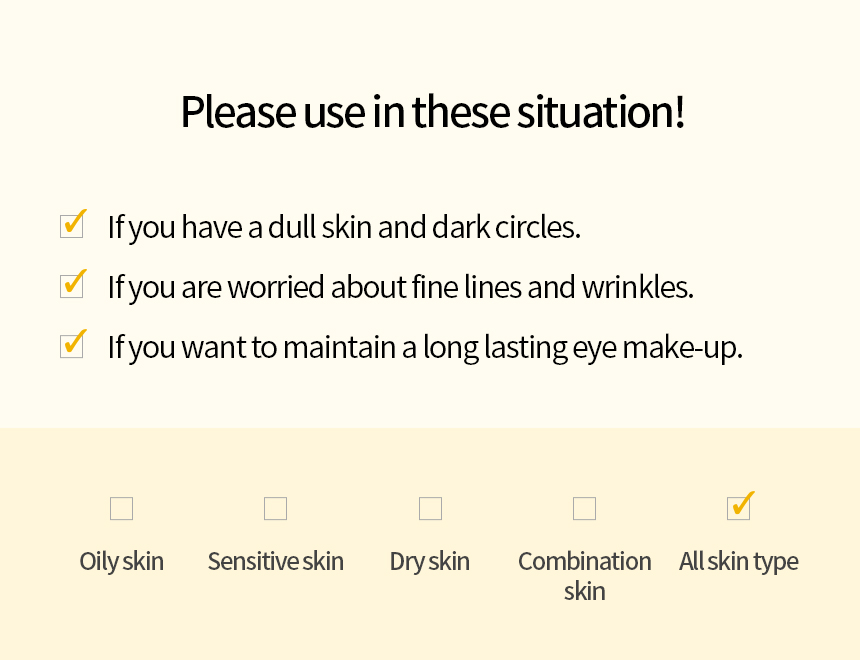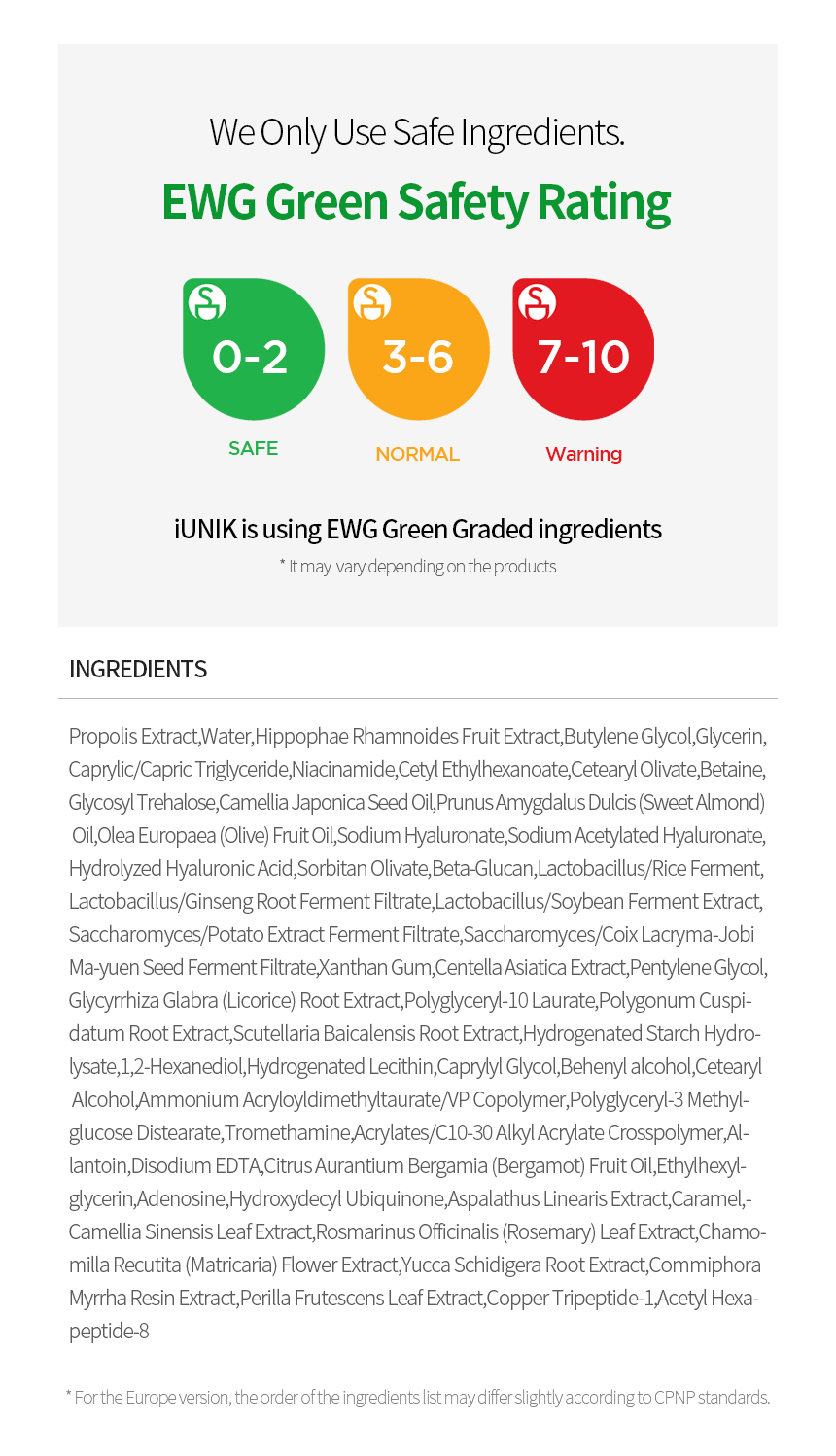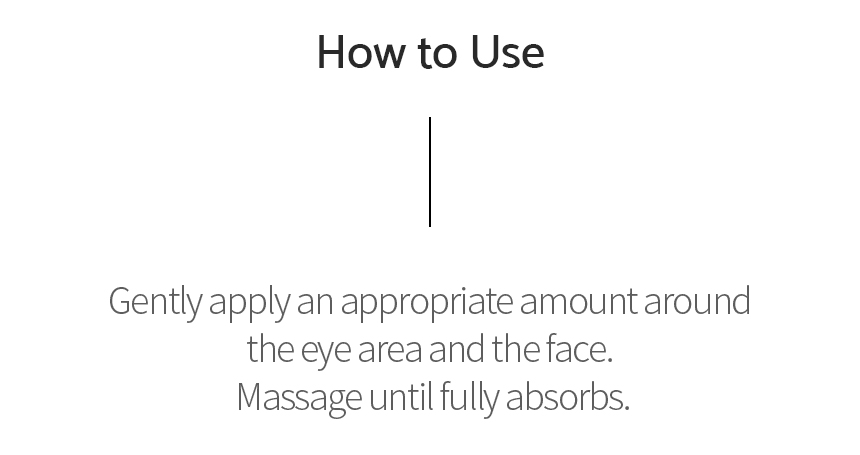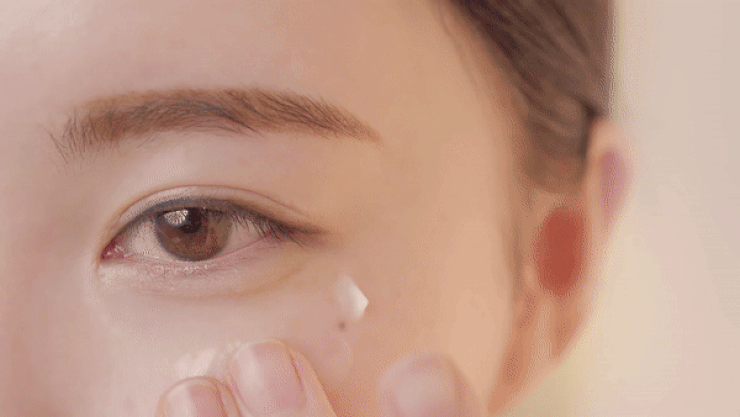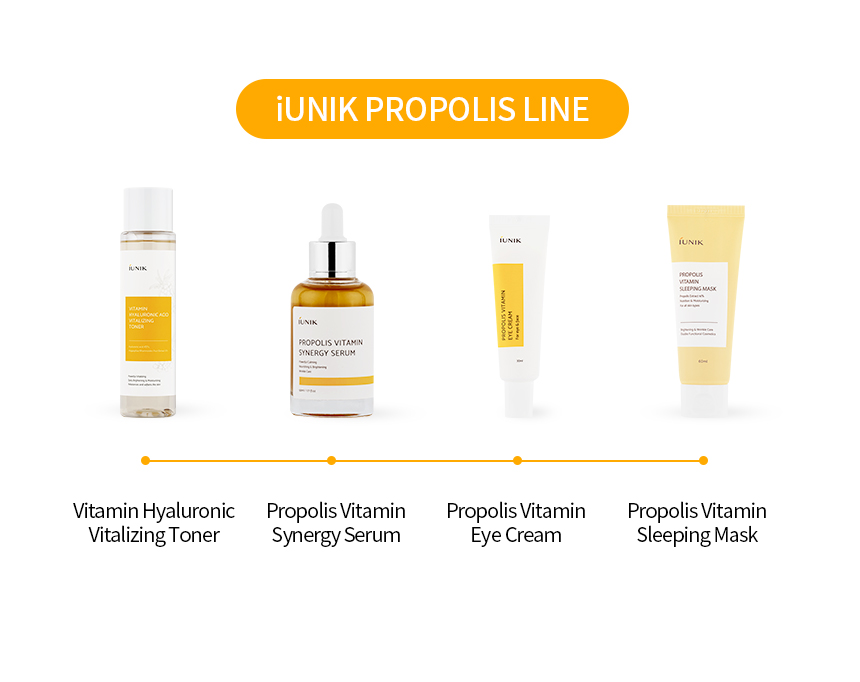 ORDERS
How do I make a purchase?
Shopping at the cocomo.sg site is a piece of cake!
Browse through our site for the product that you need.
Click on the product you want, to bring you to its description page.
Specify the quantity of the said item that you want
By clicking on the "+" or "-" icons next to the number 1
Click on the pink "Add to cart" button.
You can proceed to checkout or proceed to browse for more products as you wish.
Should you want to make your purchase at a later time or date, click on the ♥️ symbol next to the 'Add to cart' button to add it to your own wish list, which you can access at any time by creating an account in our store!
To proceed to checkout, click on the cart icon in the top right corner of your screen. This gives you the option to either "View Cart" or checkout. Clicking "Checkout" brings you to the checkout page
Fill in your billing details and confirm the mode of payment (PayPal, Credit Card, or other payment tools).
Check the "Create an account" box to create an account on cocomo.sg should you wish to do so. It will prompt you to provide a password.
You can check the "Ship to a Different Address" box and fill in the different address details if you wish to ship to a different address.
Click the blue button for 'Continue to Payment' at the bottom of the shipping method and then you can meet 'paynow'. After payment, hit "Place Order" or "Proceed to PayPal" depending on your confirmed mode of payment.
Shortly after placing your order, you will receive an email with a number confirming your order!
What is an order tracking number, and how do I get one?
Once you have placed an order, you will receive a tracking number for your package. You can use it to check the status of your order in regard to shipping at Track Your Order
How long until my order is confirmed?
Usually, this process is immediate. As soon as you have placed an order and payment is complete, you will receive a confirmation email. Please check your email as soon as you place an order and complete payment. This email is a guarantee that your order has been confirmed. Without this email, your order will not have been confirmed.
Can I make changes to my order after it has been paid for and confirmed?
Unfortunately, amendments can cause delays to your and possibly other clients' orders.  This is because all orders are processed immediately to avoid any mix-ups. Therefore once an order is confirmed, it cannot be amended in any way.
Is it possible to cancel my order?
We do not encourage the cancellation of orders once they have been confirmed. Since we receive a lot of orders, it can cause a lot of delays to go through each one individually. Kindly carefully review all of your items at checkout before placing an order to avoid any errors in your choices. If you still want to cancel, then there will be a 15% cancellation fee for the same (15% of the total order amount that includes delivery charges).
What are the charges for shipping products overseas?
Overseas shipping charges are based on the weight of the package. The charges specified when you cart out are only the base price. After you place an order, we will reweigh, match the weight and recharge the actual delivery fees for you to pay.
Is it possible to buy products directly from your warehouse?
Any and all purchases made at cocomo.sg will be online.
Is it possible to order products via phone call?
Any and all purchases made at cocomo.sg will be online. While we delight in interacting with you, our Customer Care Team at (+65 8425 5525) responds only to texts. Please feel welcome to text them regarding account or order inquiries.
What do I do if a product that I want is out of stock?
Cocomo.sg site does not allow you to add products that are out of stock to your cart. If it is on pre-order, the same shall be specified on the respective product page. Kindly review the same before placing your order.
I am having trouble ordering through my mobile device. What do I do?
Cocomo.sg is well-optimized for most mobile browsers. If you are having trouble with the site, we recommend clearing your cache and restarting your device browser.
There is a problem with an item that I ordered. What do I do?
If you receive a product that is faulty or problematic in any way, please contact us immediately at https://cocomo.sg/contact/. Provide us with your name, email, and details of the product and the problem associated with it. You will be asked for details such as your order confirmation number and pictures of the problematic product that you received, so please have those ready as well.
Is it possible to make bulk purchases and get a discount?
You can specify the quantity of each product that you need as you add it to your cart. If there is a sale, it will be notified carefully on the product information page. Usually, the original price will be struck through and the discount price noted next to it. During any special sale period, you will receive discounts on products, regardless of quantity.
Kindly confirm if there is a limit to the quantities of products that can be bought at the site?
If you are a wholesaler, please send us your inquiry by email (info@cocomo.org) or WhatsApp (+65 8425 5525).
PAYMENT
What payment methods does cocomo.sg offer?
We accept payments through
Visa
Grab
PayPal
Shop Pay
JCB
Mastercard
Paynow
Unfortunately, we don't accept EMIs or CoDs, at the moment.
I have completed the payment but have not received a confirmation email. What do I do?
Most payments and orders are processed immediately. If you have placed an order and have not received a confirmation email in 24 hours, please contact us immediately by email (info@cocomo.org) or WhatsApp (+65 8425 5525). Please do not repeat the same order in order to avoid any unnecessary duplication.
DELIVERY
How much is the shipping cost for the products as cocomo.sg?
Depending on your order quantity and where you live, shipping costs may vary.
How do I determine the shipping cost for a product that I have ordered?
Click on the cart icon in the top right corner. Click on the "view cart" option. This should bring you to the cart page, where all of your orders will be listed. On the right side is a panel for "cart totals", with a subtotal amount for all the products and a shipping estimate under it. Specify your location and click "Calculating Shipping" to get a shipping flat rate estimate for your order.
Can I collect my delivery directly from cocomo.sg warehouse?
Unfortunately, cocomo.sg does not offer Self Collection services at the moment. Should you wish to do so because of any unavoidable emergencies, please text us on our WhatsApp (+65 8425 5525) prior so that we can arrange your pickup.
How do I collect my package once it is delivered?
You can use your order tracking number to check whether your product has been delivered on Track Your Order Status. Once it is delivered, check the address that you provided in your shipping details for your product. Note that there may be some delays on holidays, sale days, or cases of extreme weather.
My product has not arrived, despite my order tracking number showing that my shipment has arrived. What do I do?
If your order has not arrived within 48 hours of the date when it was supposed to arrive, please contact us immediately. Your order number will be required.
RETURNS
What is the return policy for cocomo.sg?
Unfortunately, we do not accept returns/refunds/replacements on items once order has been confirmed. Should you have an unavoidable emergency, please text us on our WhatsApp number (+65 8425 5525) and we'll try our best to get it sorted! 
Is it possible for me to test a product from cocomo.sg before purchasing it?
Since we are an online store, we, unfortunately, don't offer an option to test any of the products beforehand. Please check the ingredient composition of a product on its description page to identify any allergen that could affect you before making a purchase.
What do I do if I have had a change of heart or am unhappy with a product that I purchased at cocomo.sg?
Unfortunately, we do not accept returns on any items that were a result of an incorrectly made purchase. Kindly carefully double-check your cart before placing your order and completing your purchase at checkout.
ACCOUNT
How do I create an account at cocomo.sg?
Click on the 'sign in' at the top right corner next to the cart icon. This should bring you to the login page which also has a "Create Account" section that you should click on if you don't yet have an account. Enter your email address and password and you will be good to go!
I'm having trouble logging into my account. What do I do?
Follow the following steps if you are having trouble logging in.
Clear your browser cache and history. Restart the browser and try logging in again.
Make sure that your username, email, and password are the correct ones and are entered correctly.
If you think that you may have forgotten your password, click the "lost your password?" link and follow the steps provided to reset your password.
If you are still unable to log in to your account, please contact us with details of the issue.
Can I purchase a product at cocomo.sg without a cocomo.sg account?
You can opt to create an account if you don't have one at checkout. Note that it is not a mandatory requirement, but a highly recommended one. It will allow you to stay on track of your recent orders and important shipping details. Please remember that you will also receive the latest offers, exclusive deals and discounts, and more!